There's nothing sweeter than enjoying a cold slice of Watermelon on a hot summer's day! Here's how you can have your pet show off their love of watermelon all summer long!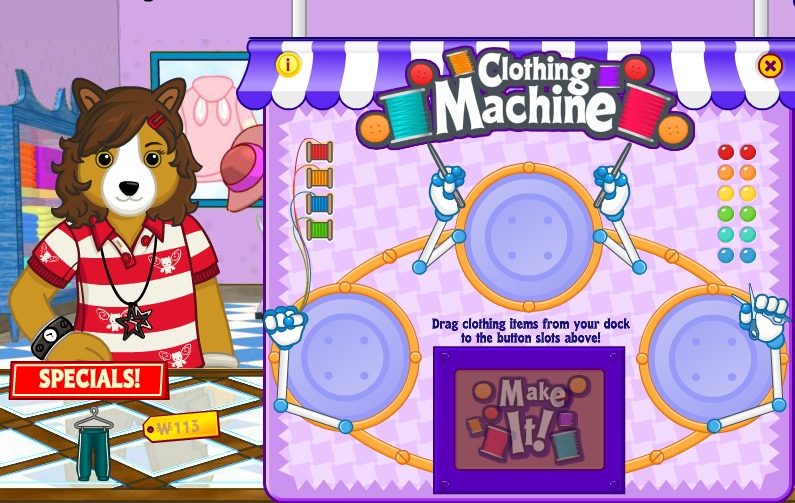 Just click on the Clothing Machine button in the KinzStyle Outlet and use these 3 clothing items to create your own Wild Watermelon Shirt!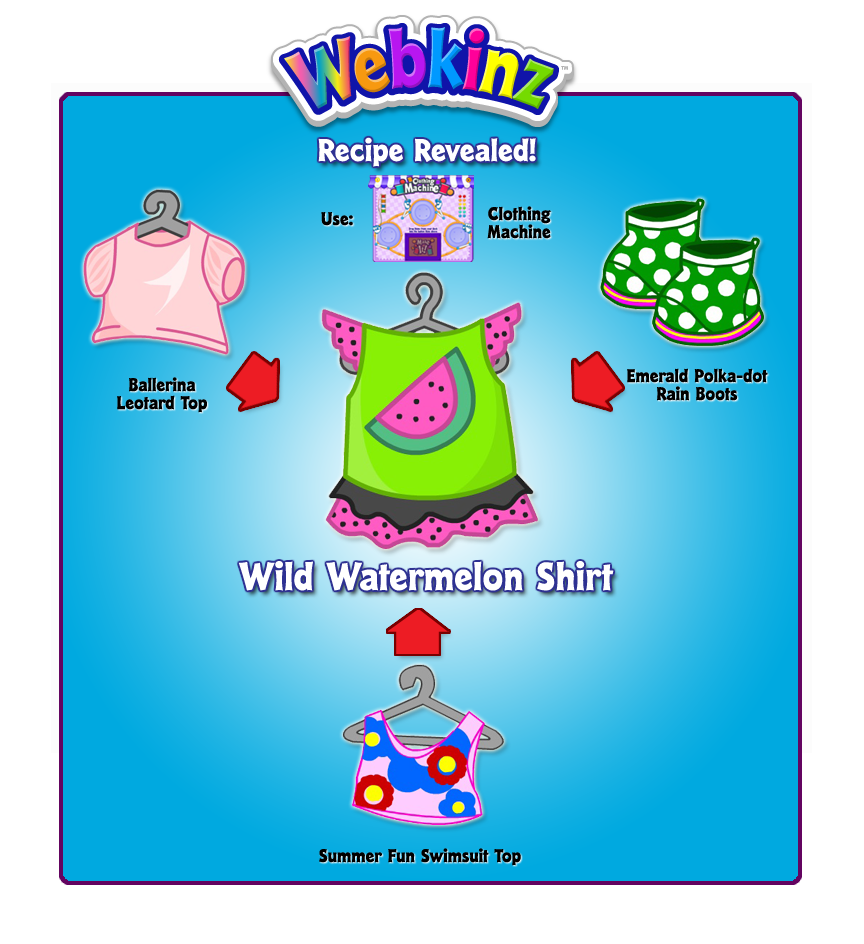 Want to know MORE Secret Recipes? Check out our Secret Recipe Archive here!
Have YOU ever solved a Webkinz secret recipe? Let us know in the comments below!