Your Christmas Day Gift Box, containing the gift you chose from SantaKinz and the 25 Snowy Retriever Puppy Pet Medallion pack, will be added to your Dock the first time you log into your Webkinz account on Christmas Day.
You'll also want to pick up your final gift from Ms. Birdy in the Santakinz Clubhouse room and spin the Super Wheel!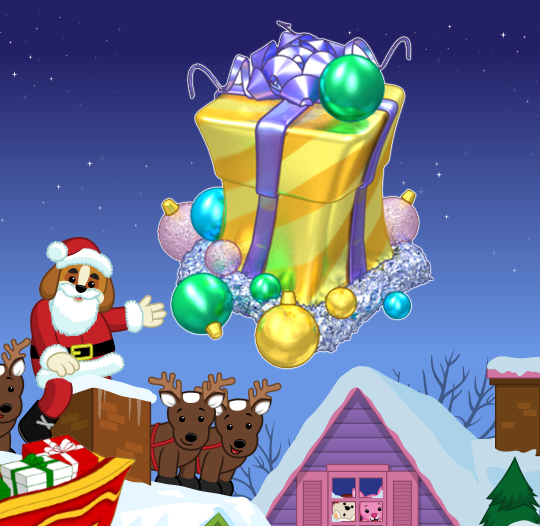 You can spin the Super Wheel at Today's Activities on Webkinz.com (web only).
Do you want to find out what will be on the Super Wheel? Mandy and Michael will be revealing this year's prizes on the next episode of Podkinz. You'll also find out what other goodies you'll be getting on Christmas Day.
Subscribe to the official Webkinz YouTube channel so you'll be notified as soon as the next episode of Podkinz is released.
Are you looking forward to Christmas in Kinzville? Let us know by leaving a comment in the section below…