Check your KinzPost today for a copy of the mysterious letter sent to Ms. Birdy!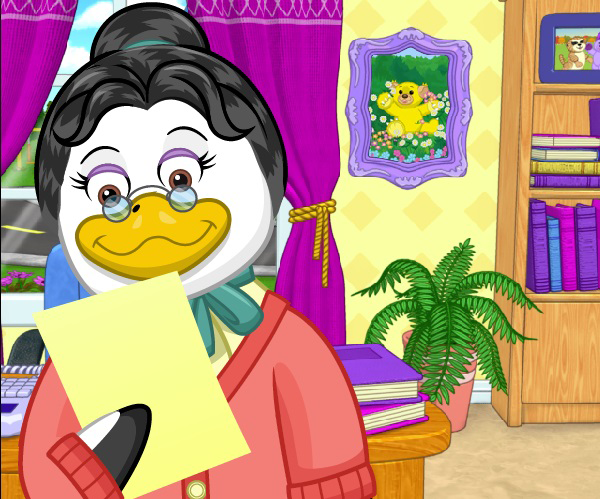 Ms. Birdy made a surprising discovery this morning when she opened the Adoption Center's front door. Sitting on the step outside was a milk bottle containing a rolled-up piece of paper!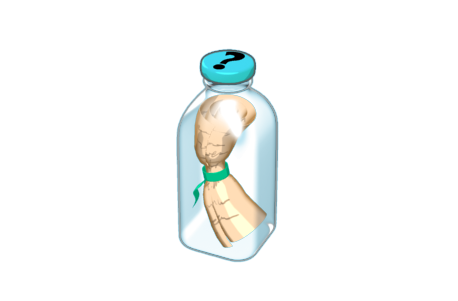 When she opened up the milk bottle took out the paper, she found the following mysterious poem: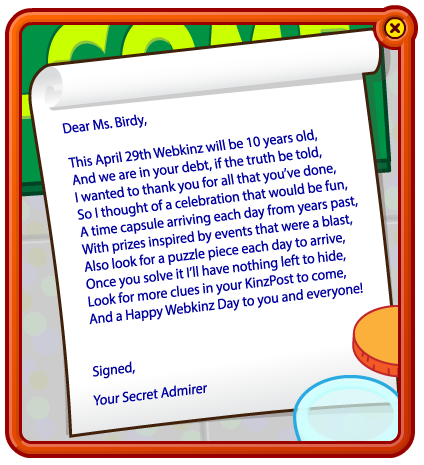 Stay tuned to Webkinz Newz on Webkinz Day for more about this mystery!
What does this letter means? And who could her secret admirer be? Let us know what YOU think in the comments below!