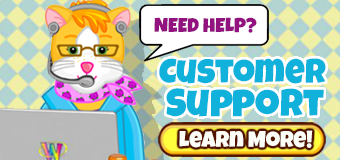 Ganz Studios is currently doing its part to help #flattenthecurve during the COVID-19 outbreak by having our Customer Support team working remotely. 
If you require assistance with your Webkinz account, please email them at: webkinzsupport@ganz.com .

For help with your Ganz eStore account, Deluxe Membership or eStore Points purchase, please email: ganzestorecs@ganz.com .

Emails are reviewed from Monday to Friday, 9am – 5pm EST. Phone support is not available at this time.
If you sent an email within the past 2 weeks, please be patient as they are currently experiencing an extraordinarily high number of requests. They will respond to every request in order as soon as possible.