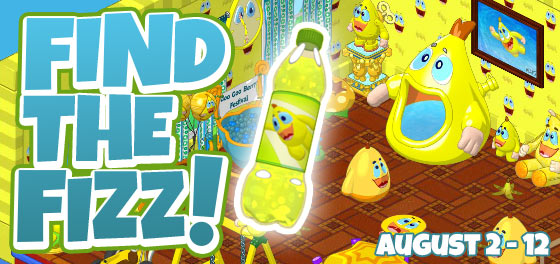 Things are getting Wacky in the Clubhouse! From August 2 to 12, check out our amazing collection of Wacky items in the Wacky Clubhouse room!
But that's not all – click on one of these Wacky items to receive a FREE bottle of Wacky Lemon Fizz. You can get one free bottle a day and every time you feed a bottle of Wacky Lemon Fizz to one of your pets, you have a chance of winning a Wacky prize!
But which Wacky is it? There's only one way to find out!