With winter upon us, sometimes a nice and frosty beverage will inspire your pets to have a playful day out in the snow, or to build a new snow fort in their room! So now, here's how to create a secret recipe food that makes a sensational snowy snack: Forsty Benumblex!
Just pick up the following three ingredient foods from the WShop and then combine them in any blender to create this awesome icy beverage!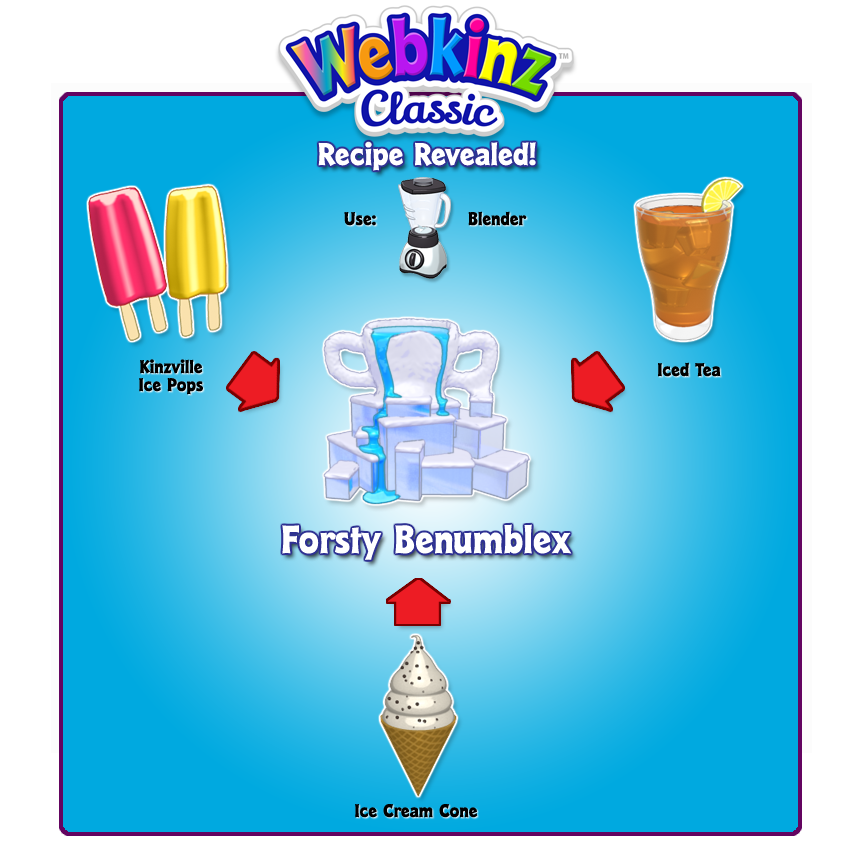 Want to know MORE Secret Recipes? Check out our Secret Recipe Archive here!
What are some of YOUR favorite secret recipe foods? Let us know in the comments below!