Spin the Wheel of Wow on Webkinz Mobile between February 11th and March 3rd for the  chance to win Valentine's Day themed prizes for your pets!
Available Feb 11th – March 3rd: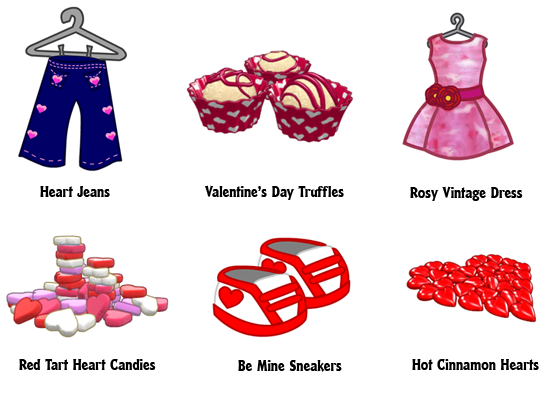 Download the Webkinz Mobile app to shop, decorate your pet's rooms, play games, dress and feed your pets on the go! Also, check out the Mobile Zone section of the W-Shop on Webkinz Mobile for items that you won't find anywhere else!
The Webkinz Mobile Pet app is now available for FREE on iTunes* … and on the Google Play Store**