Hurry and get your favorite pieces from the Summer 2018 Clothing line — it'll be retiring on January 16th after maintenance!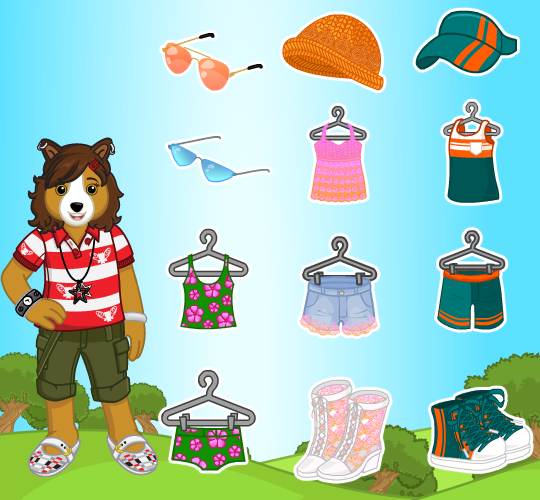 Colorblock Board Shorts
Colorblock Tank
Colorblock Visor
Crocheted Sunhat
Cute Crocheted Top
Lacey Boots
Lacy Jean Shorts
Orange Shades
Patterned High Top
Periwinkle Swimsuit Bottom
Periwinkle Swimsuit Top
Triangular Shades
Which of these pieces was your favorite? Tell us in the comments below!
Want a sneak peek for the Winter 2019 Clothing line? Click to the next page!
 Say goodbye to the summer clothing line