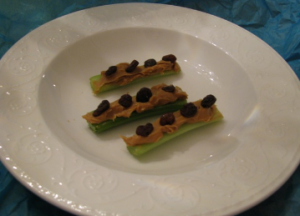 What you need:
-          Celery
-          Peanut butter
-          Raisins
What you do:
1.       Wash and cut the celery stalks into four or five inch lengths. Fill the hollow side of the celery stick with a line of peanut butter. Set your ants (raisins) into the peanut butter with a bit of space between each one.
2.       These are the best kind of ants to have at a picnic!