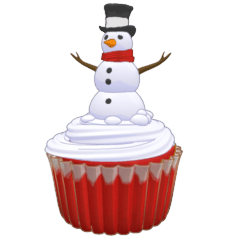 It's Day 2 in the countdown to Christmas!
When you visit Ms. Birdy in the Clubhouse today and click on her the second of 12 very special gifts will be added to your dock. Today's gift is a delicious Snowman Cupcake you can feed to your pet! But don't forget to log in because this sweet cupcake is available today only! Tomorrow Ms. Birdy has a new gift for you!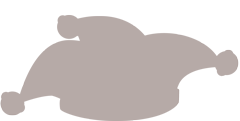 As an added bonus – if you click on Ms. Birdy to receive a gift on all 12 Days of Christmas you'll receive a special badge!
But don't worry if you miss a day in the 12 Days of Christmas, because you can still purchase this yummy Snowman Cupcake with your eStore points.