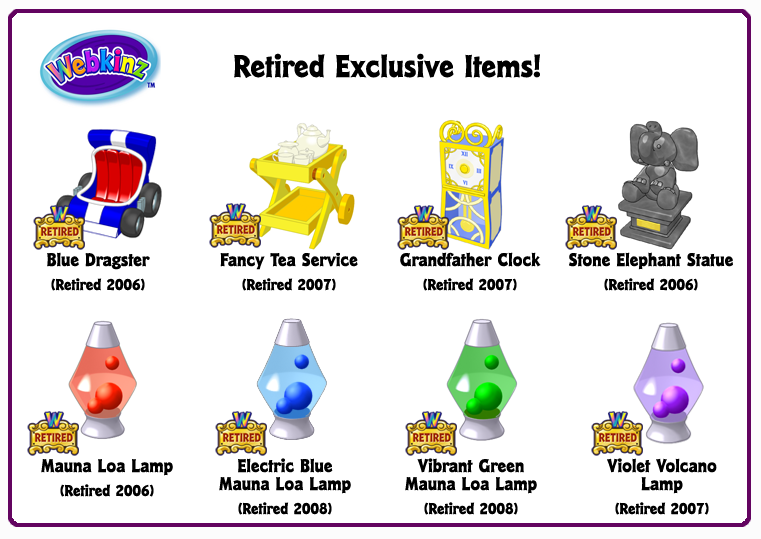 Continuing our series about some of the most difficult-to-find items in Webkinz World, here's a look at some of the earliest retired Exclusive Items!
With the adoption of each new pet, you will receive an Exclusive Item inside your pet's gift box! In order to keep the pool of prizes fresh, we often update the available Exclusive Items with new stuff, while at the same time retiring some of the older ones.
Items like the Blue Dragster, Fancy Tea Service, Grandfather Clock and Stone Elephant Statue were among some of the very first Exclusive Items to be released and retired. Other items like the Mauna Loa Lamps had to be retired due to legal trademark issues.
If you want to learn more about Exclusive Items, check out our gallery here.
Learn more about Webkinz' Ultimate Collector Items here and here.
What other ultimate collector's items would you like to see? Let us know in the comments
below!